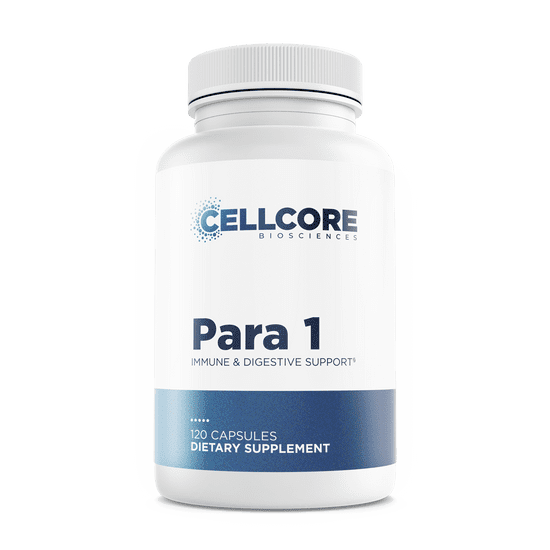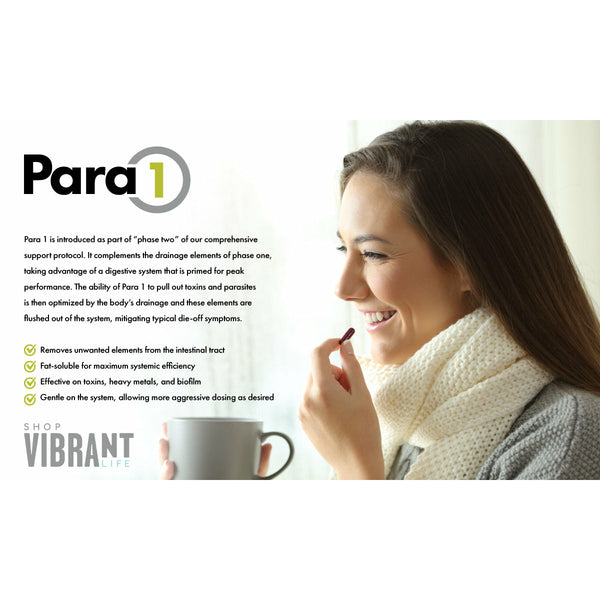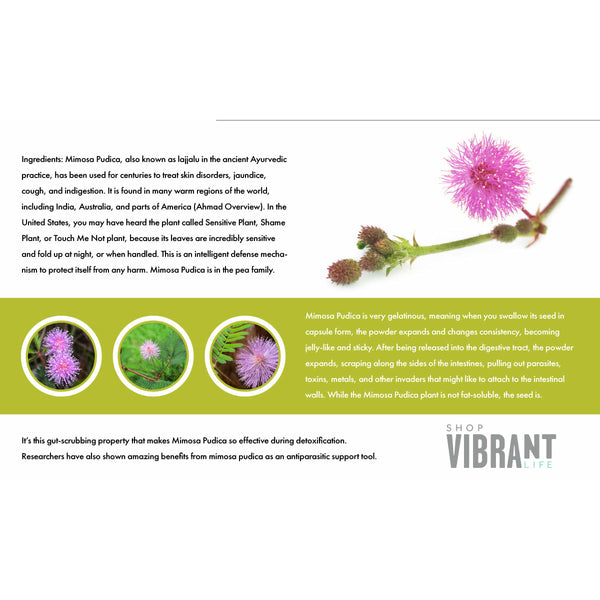 Para 1 is CellCore's flagship immune and digestive support product. Made from the Mimosa Pudica Seed, this fat-soluble supplement provides the type of visible results that your patients require to ensure that your supplements are delivering as expected.
What's the secret? Mimosa Pudica Seed is very gelatinous. In the digestive tract, Mimosa Pudica seed in the powder-form expands and changes consistency, becoming jelly-like and sticky. At this point, Mimosa Pudica Seed works its way through the intestinal walls, scraping and scrubbing, pulling out toxins, heavy metals, biofilm, and other unwanted elements that have adhered there.
Para 1, formulated with 100% Mimosa Pudica Seed, is the game-changing product that produces tangible results and helps patients and clients move toward better immune system and digestive health.
Great product and price
Many shop here for the price. Great product.
Cellcore Para 1 (Phase 2)
ViRadChem, KL support and Para 1. Within 2 days of Para 1, I began to dispose parasites in my stool. Never in my life have I imagined I'd have parasites. My breathing change and I have less anxiety but still some ways to go. They leached off my foods and nutrients however the specific parasites I have leached off B vitamins and magnesium. Lack of those 2 alone can disrupt mental and physical changes. I always knew something was off in my body the last 2-3 years. Week 3 of 4 on Para 1 and I am not feeling better. I wake up with terrible herx die off symptoms however I must say my health scan had several metals, babescia, 2-3 parasites and some hormonal imbalance not to mention some of these things hinder endocrine matter so yes, I also have thyroid issues. I do not feel well and haven't felt "myself" in months. Hoping to speed through the last 2 phases so than I can begin to feel human again.
So helpful on my health journey!
I've been using Para 1 pretty consistent for at least 5 years. It has made a big difference in my health and well-being. The "full moon blast" protocol really ramps up the body's ability to detox at the optimum times. It has really helped my overall health and I can't recommend it enough👍
Good results so far!
My husband and I are seeing good results in a short time. We will continue this product for certain. I would recommend it !