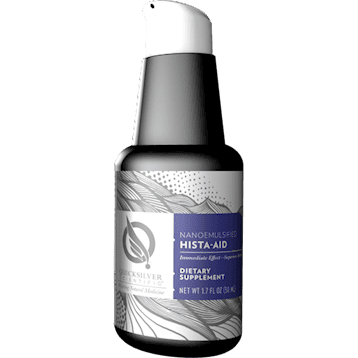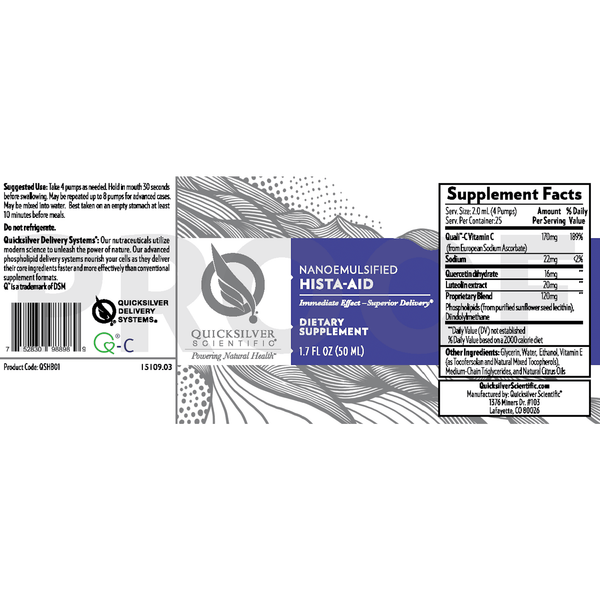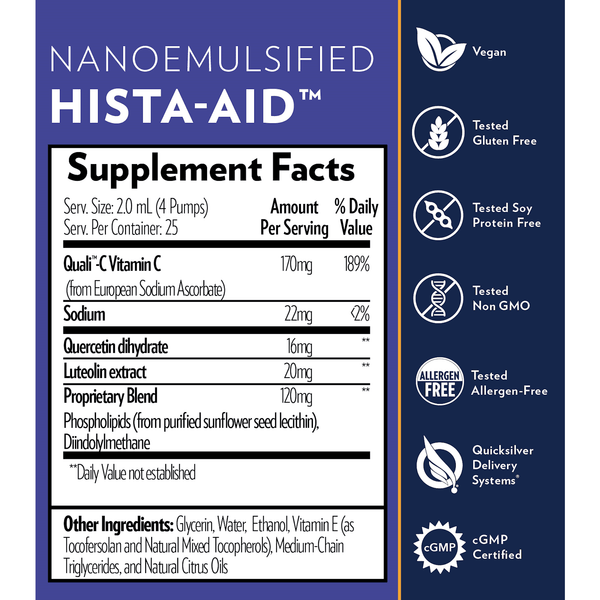 Each 1 mL of NanoEmulsified Hista-Aid™ delivers 85 mg of Quali™-C Vitamin C (from European Sodium Ascorbate) , 11 mg of sodium (as Sodium Ascorbate) 8 mg of quercetin dihydrate, 10 mg of luteolin extract, 60 mg of phospholipids from purified sunflower seed lecithin and 5 mg of Diindolylmethane (DIM). A serving size is 2 pumps. Each bottle contains 50 one ml servings.
This elegant formula can provide support for seasonal sufferers through an innovative blend of flavonoids, Vitamin C and Diindolylmethane (DIM).*
Two of the most effective flavonoids are quercetin and luteolin.
Vitamin C can support normal immune system function and diamine oxidase (DAO).*
A key centerpiece of this innovative formula is its novel focus on Nrf2, our body's master antioxidant switch, which regulates over 200 genes involved in detoxification. Both DIM and quercetin have been shown to help support Nrf2 activity.*
Quicksilver Delivery Systems® utilizes modern science to unleash the power of nature. With the world's most advanced phospholipid delivery systems, Quicksilver Scientific supplements can help to nourish your cells with phosphatidylcholine as they deliver their core effective ingredients faster and more efficiently.
Hista-Aid
Power Vita C is the best way to describe Hista-Aid. As the weather has turned colder I find that it helps to take 2 or 3 shots before going on an early morning walk the dog, or a morning bike ride. Helps my nose and throat to withstand the cold.