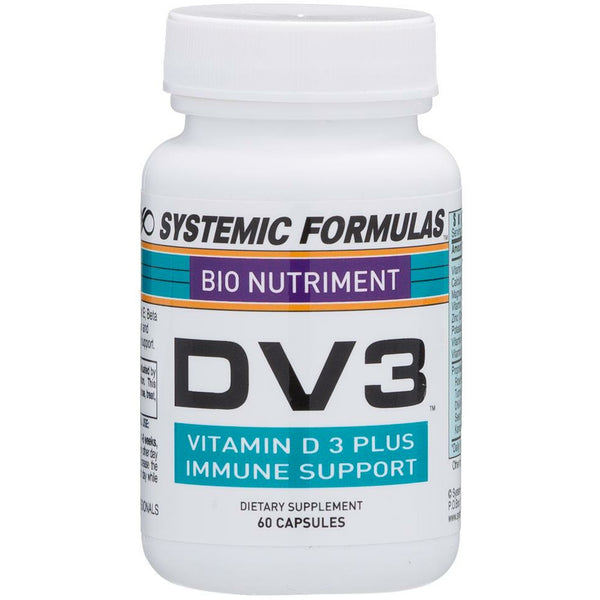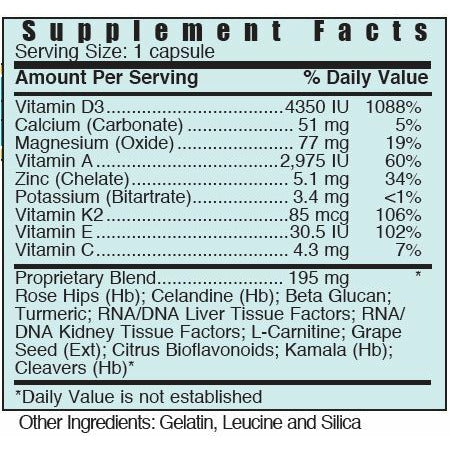 DV3 Vitamin D3 & Immune Support
CURRENTLY ON BACKORDER
This is a unique formula of vitamin D3 plus vitamin K2, vitamin A (in form of retinol) vitamin E, beta glucan, turmeric, L-carnatine, calcium and magnesium, and includes liver and kidney support. Vitamin D prevents the "adaptive" immune response from over-reacting and thus reducing inflammation.

good results
Just had blood work and my vitamin D level was 71. Very happy with that!
Vitamin D 3 & Lb
Very good products for Immune system!!
And liver. Systemic Formulas are very good!!! Been taking them for 10 yrs!
Vitamin DV3
I love this product! It has a good amount of Vitamin D so no need to take 2 capsules unless your vitamin D is really low. This product has the vitamin K already in it as well as vitamin A. A lot of us with autoimmune are also low in vitamin A. Vitamin A activates the vitamin D. Highly recommend this product!
Dv3
We get the Dv3 is pill form and liquid for our Littles. It is a HUGE help in our immunity and I recommend it to all my family and friends in all states! People don't realize how Vitamin d immune deficient they are until they start taking this and see the benefits.