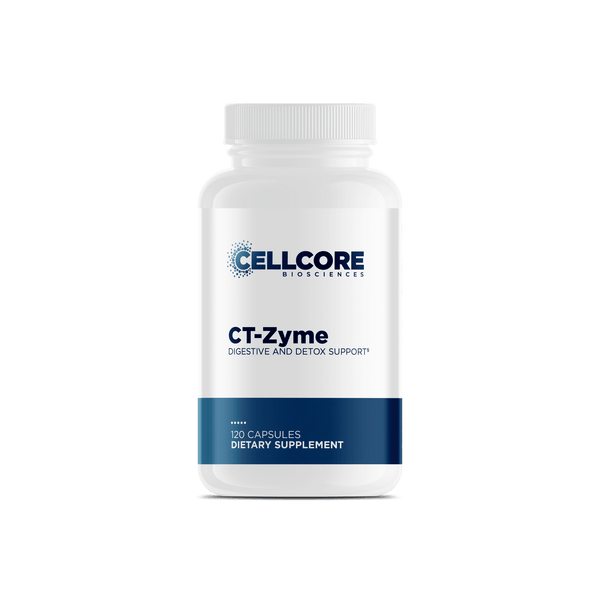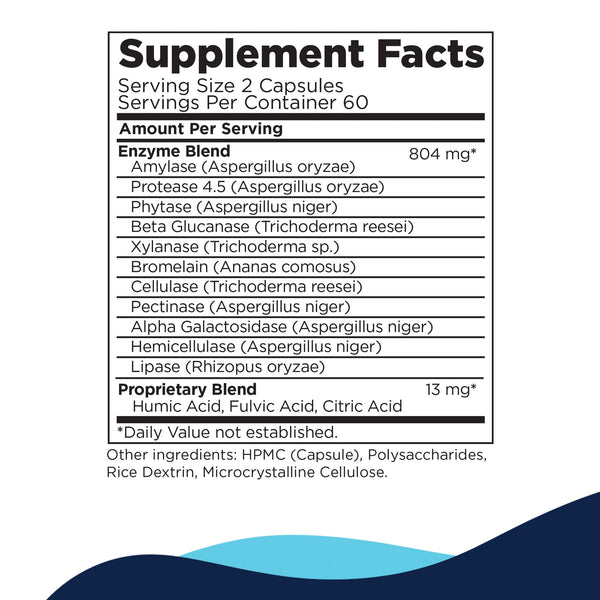 Support digestive function, nutrient absorption, energy production, and immunity with CT-Zyme.* This proprietary blend of 11 digestive enzymes – including bromelain, cellulase, amylase, and beta glucanase — assist the body in digesting high-fiber and nutrient dense foods, such as beans, fruit, grains, lentils, and vegetables.* 
Each enzyme in CT-Zyme functions at a specific pH, which makes the enzymes effective at every stage of digestion as it passes through the gastrointestinal tract.
When taken with meals, CT-Zyme acts as a digestive enzyme. When taken 1-2 hours away from food, it acts as a proteolytic enzyme.
Happy tummy
I always feel better when my meal includes CT-Zyme!
Love CT-Zyme
I don't exactly know what CT-Zyme is doing for me. I just know that I had a lot of trouble with what I called "liver plugs". Whatever that was, has basically stopped since I am taking CT-Zyme! Am I grateful for CT-Zyme? Very much so!