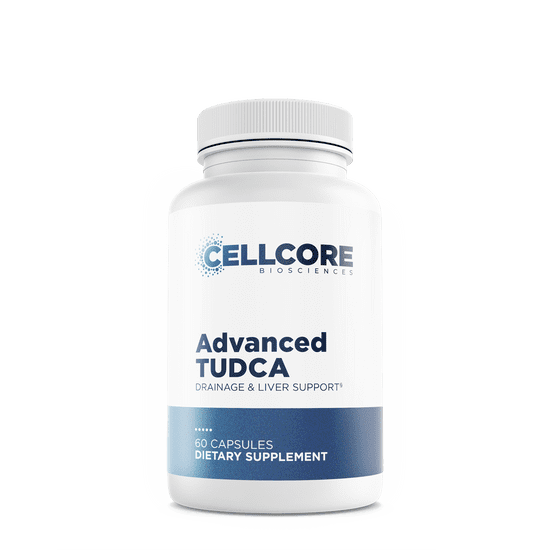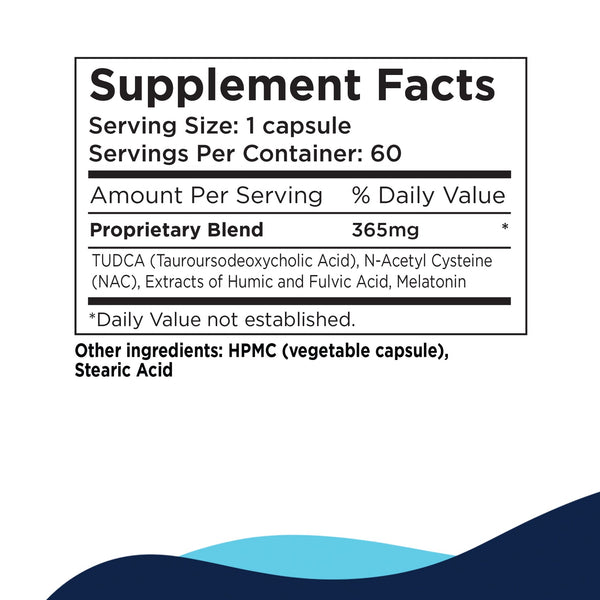 Advanced TUDCA is the CellCore Biosciences answer to maximize liver and digestive health.

Tauroursodeoxycholic acid, or TUDCA for short, is a natural component of your bile that boasts a long list of potential health benefits all by itself. But combine it with other synergistic compounds, and its perks are multiplied.
The superstar team-up of TUDCA, melatonin, and NAC, help increase the flow of bile so toxins aren't remaining stagnant in the liver to cause damage. They assist in protecting liver cells and combat mitochondrial stress. It can help prevent the accumulation of fat in the liver.
Together, these ingredients also help to lower systemic inflammation and prevent free radical damage by encouraging your body to produce more glutathione and other "in-house" antioxidants.
This trio also works to enhance your digestive and microbiome health by helping protect the gut wall from damage and aid in reducing "leaky gut" syndrome. It can help regulate gut motility and calm inflammation in the GI tract.
These components are backed by BioActive Carbon to help protect the constituents through the digestive process so they are fully active as they reach the intestines. BioActive Carbons also work to bind and aid in the removal of toxins that your bile is trying to purge.
It really moves stagnant bile
At first I could barely tolerate 1 pill because of nausea...so I knew it was working. That's a common affect of moving stagnant, toxic bile. Slowly I have been able to increase and can even tolerate 4 pills 3x/day- that's only when I am trying to gently flush out the liver in combo with the KL Support.
Thank you for the review! Tudca is pretty awesome :-)
I love this supplement
I have been taking Tudca for several years now, but this is a whole different supplement. After reading an article about liver and gallbladder issues, I realized I was having problems with them, even with the Tudca I was on? When Tudca plus was available, I tried it and it made a lot of difference for me. Little to no pain under my right breast area...yea! Definitely going to continue this and know symptoms will continue to improve!